---
There are four basic steps to installing and using SpamSieve:
You can return to this page at any time by going to SpamSieve's Help menu and choosing Setting Up and Using SpamSieve. The Help menu also contains a PDF version of this manual, which is easier to search and print.
The rest of this manual contains detailed information about how SpamSieve works and how it can be customized. If you have a question, it's probably answered here. However, following the above four steps is all most users will need to do to effectively use SpamSieve.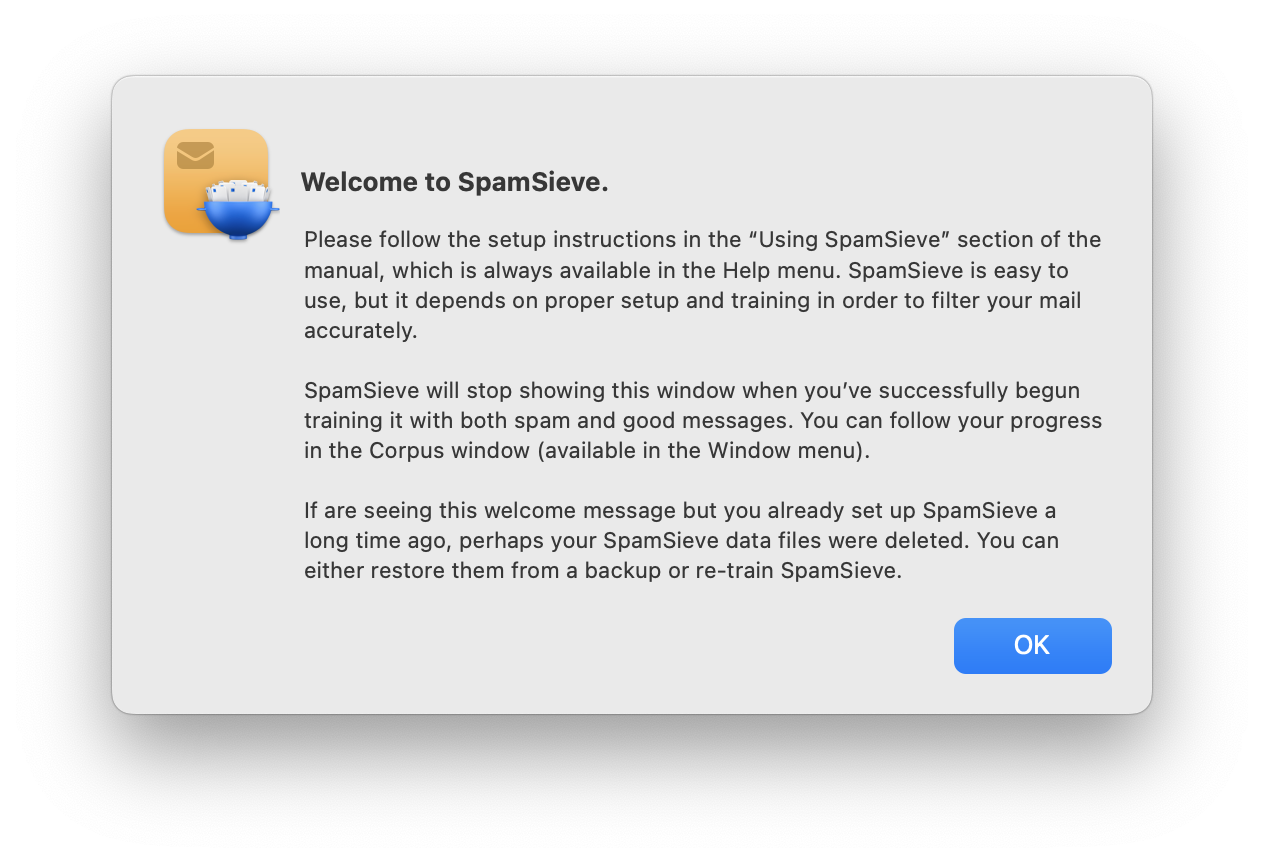 ---