EagleFiler has extensive support for AppleScript so that you can automate it and integrate it with other applications. The EagleFiler AppleScripts page has a collection of sample scripts that are useful in their own right and that can also be used as templates for developing your own scripts.
Running AppleScripts From EagleFiler's Script Menu
By using macOS's script menu, you can make AppleScripts available from inside EagleFiler as if they were built-in commands. To enable the script menu, open the Script Editor application in the Utilities folder. In the preferences window, make sure that Show Script menu in menu bar is checked.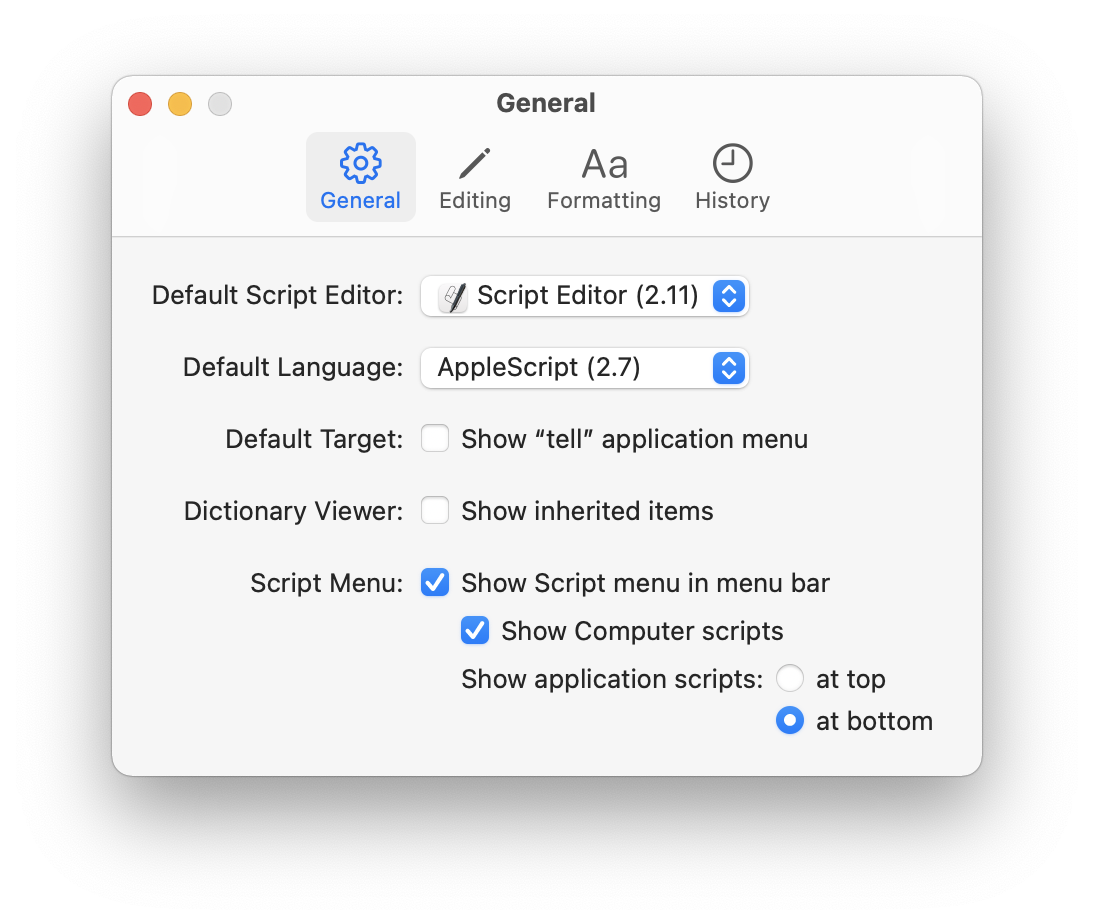 The menu will appear at the right side of your menu bar, near the clock. To add commands to the menu, switch to EagleFiler and choose Open Scripts Folder ‣ Open EagleFiler Scripts Folder. This will open a special folder in the Finder; every script file that you put in this folder will show up in EagleFiler's script menu.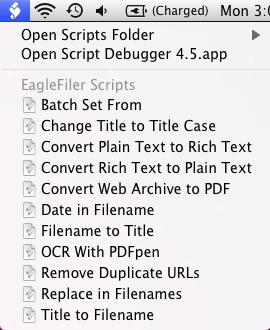 To run a script, just select the menu command with your mouse. If you need additional script menu features such as keyboard shortcuts, try Red Sweater Software's FastScripts.
Leaning AppleScript
For more information about AppleScript, see Apple's AppleScript Language Guide, AppleScript: The Definitive Guide by Matt Neuburg, or AppleScript 1-2-3 by Sal Soghoian and Bill Cheeseman.